Geschirrtuch Elderflower
Regular price

Sale price

€14,95
Introducing our 100% cotton tea towel with a lovely print! It's soft, durable and highly absorbent, measuring 50 x 60 cm.
Made in Portugal and printed in the Netherlands, this towel has a unique design that adds style and personality to any kitchen. It's perfect for drying dishes and wiping spills. This tea towel makes a wonderful gift for any occasion or a treat for yourself.
Information

Tea Towel
100% cotton
50x60 Size

produced in Portugal
printed in the Netherlands
Versandinformationen

Shipping to Germany and the Netherlands is charged at a flat rate of 5.80 euros.
Shipping to all other countries in the European Union is charged at a flat rate of 12.95 euros.

We want to make sure you get the right product at the right time and at a good price. After your order is confirmed, processed and shipped, you will receive an email with your shipping information and a tracking number.

All online orders are processed the following business day.
Add an additional 1 to 3 days to your delivery estimate to get the estimated total delivery time.

Please notify us by phone or in writing of any defects or damage within 24 hours of receiving your order.
Share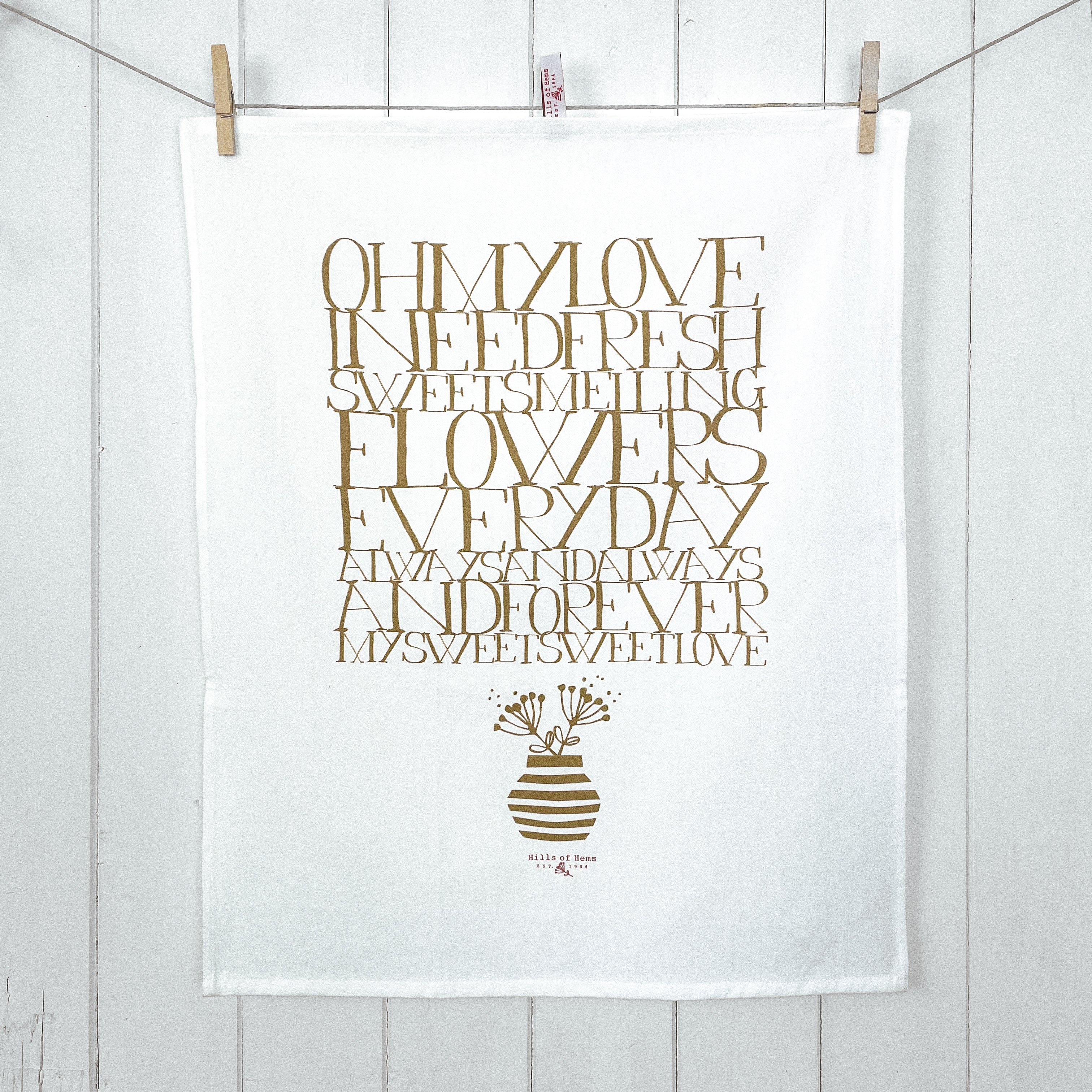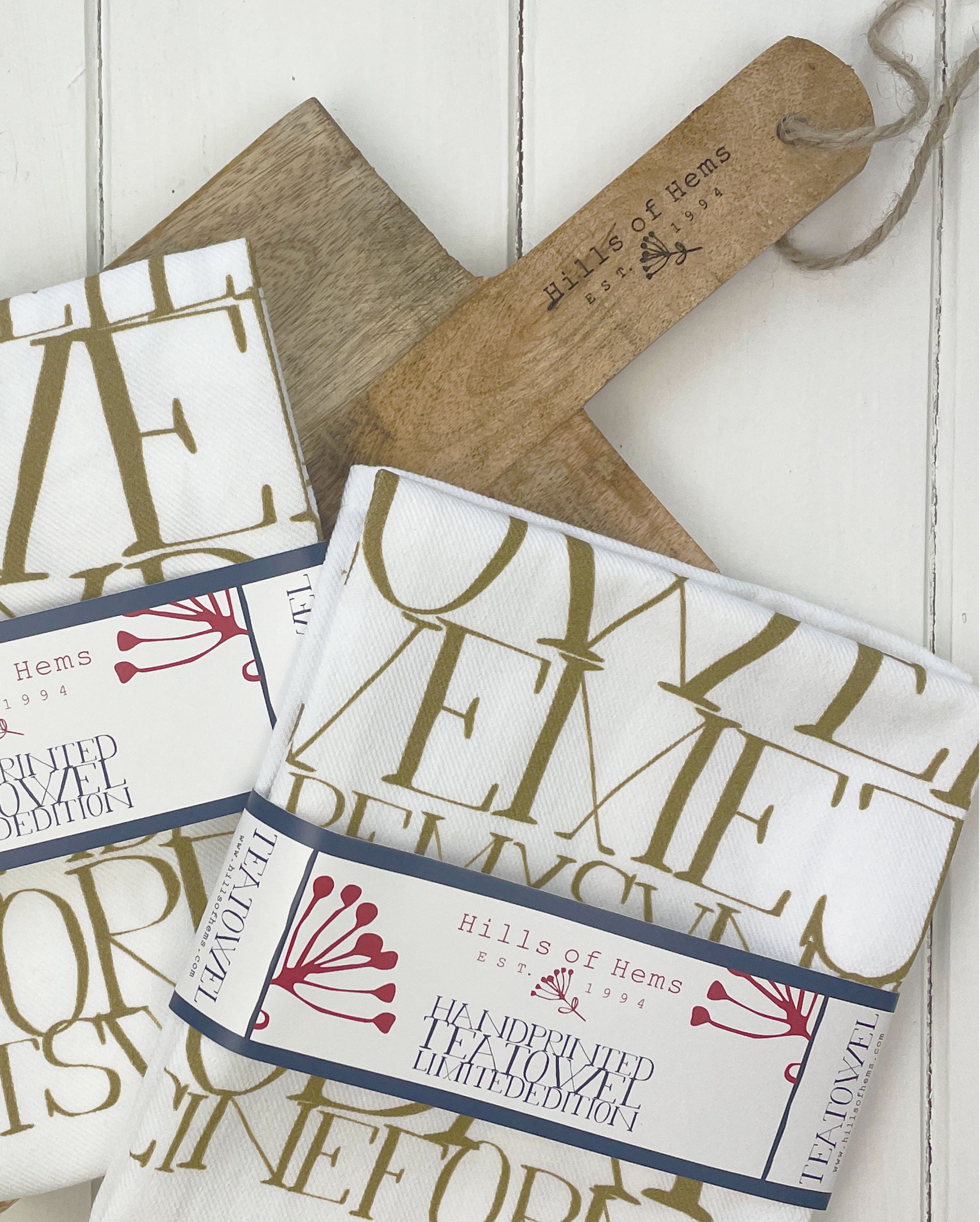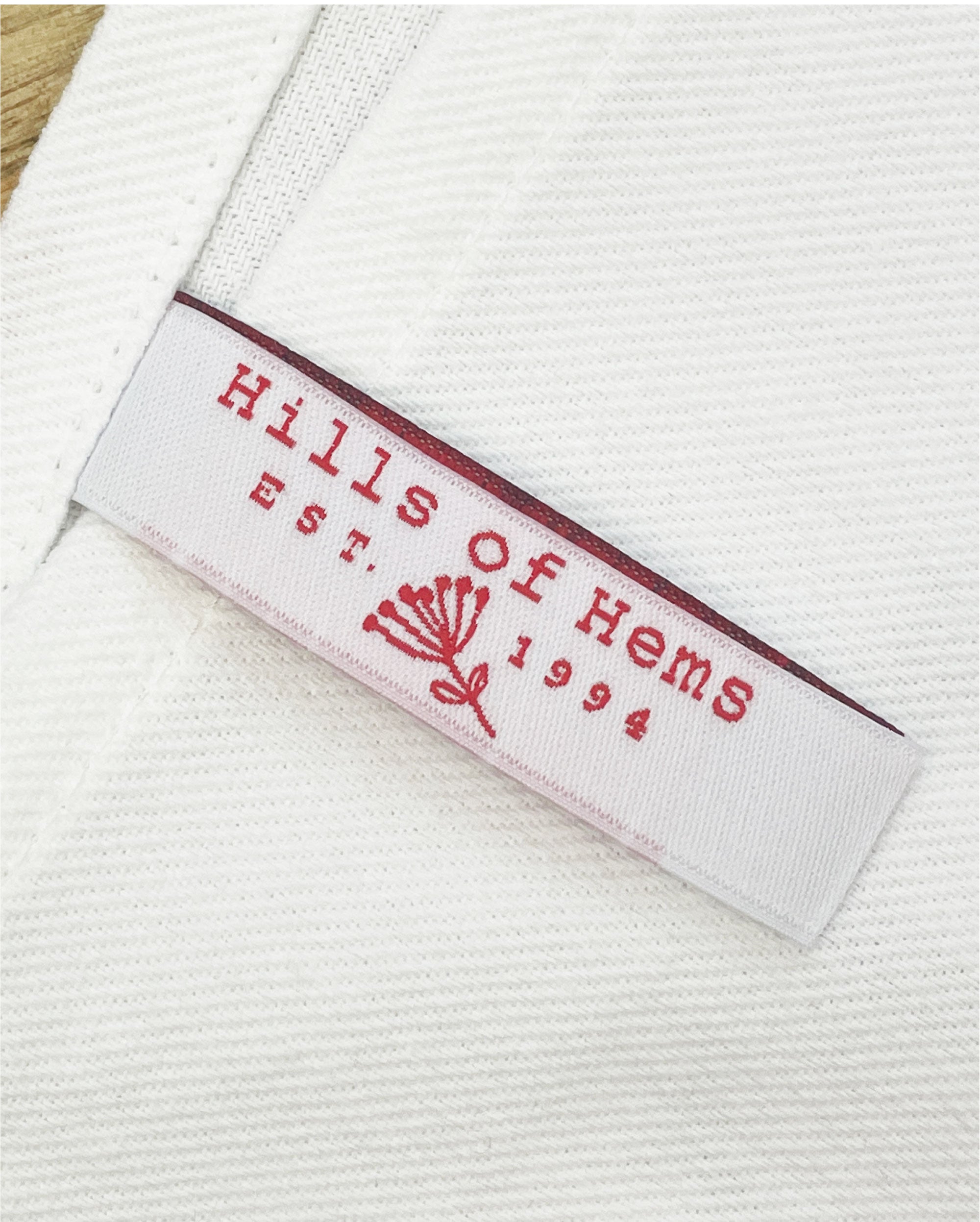 Neu für euch
Bewertungen für unsere Produkte
Winter
Die Saison des festlichen Glanzes
Die kühlen Farbtöne des Winters und die festliche Atmosphäre zaubern glitzernde Landschaften und gemütliche Abende. Jetzt ist der perfekte Moment, um Ihre luftigen Utensilien gegen unser festliches, winterlich inspiriertes Geschirr zu tauschen. Erneuern Sie Ihre Geschirrtücher und bringen Sie den warmen, einladenden Geist der Weihnachtszeit in Ihre Küche.